We've been away for a few weeks, but we're (mostly) back with another pitchoff! You know we love a sequel.
I'm away again this week – fortunately Wumi and Deeby managed to get our recent guest Stella back for another episode.
Similar to our Ghostbusters-inspired "Genderswap the 80s!" episode, I gave the gang the task of taking a film from the greatest decade (citation needed) and giving it a modern-set take.
They kind of did that.
Here's some interesting stuff related to the episode:
Many people are comparing Luc Besson's latest space epic Valerian to his 1997 cult classic The Fifth Element. An early draft of Besson's script – which he started writing at the age of 15 – was approximately 400 pages before he cut it down. It's been mentioned that the final film is approximately the first half of that 400-page script, with enough in the second half to fill a sequel.
Speaking of Luc Besson Sequels, there were also whispers of a sequel to Leon: The Professional. Apparently, elements of this film – which would have been called Mathilda after Natalie Portman's character – ended up going into 2011's Colombiana, co-written and produced by Besson and starring Zoe Saldana.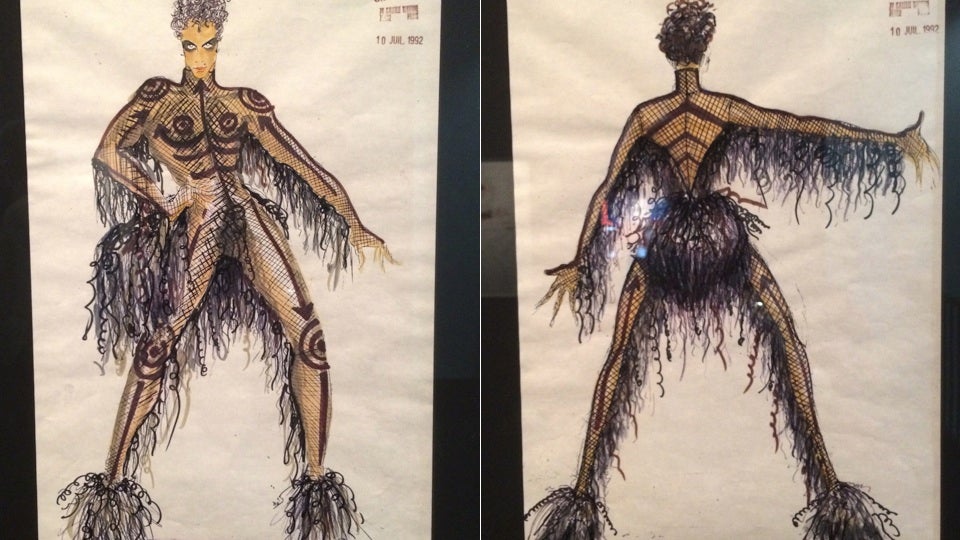 Prince was originally offered the role of Ruby Rhod, Chris Tucker's flamboyant host. He turned down the role after seeing the costume designs by Jean Paul Gaultier, calling them too "effeminate".
The Mask was actually going to be my film of choice if I was there. Many people aren't aware that the Jim Carey film is actually a very loose adaptation of a Dark Horse comic series.
In that series, The Mask – known as Big Head in the comics – was less of a cartoonish lovable green-faced rogue and more of a psychopathic green-faced murder machine, taking on gangs, police and innocent bystanders alike. I would've focused more on that side of it, giving a modern version a darker but maybe still humorous approach.
But that's just my opinion.
That's all I've got for this week. Big thanks again to Stella for covering at the last minute. Keep an eye on her YouTube page for new videos.
As Deeby mentioned, he had a guest appearance on the podcast Wiigin' Out, where hosts Chay and EJ review Kristen Wiig films. Check out the episode here:
Next week is the start of Gamer Month, so you've got that to look forward to. I'll be dusting off my Virtual Boy.
Tam